Introduction: Learn how to save a process tool.
1. Work Plans, Check Lists, Scripts, and Documents: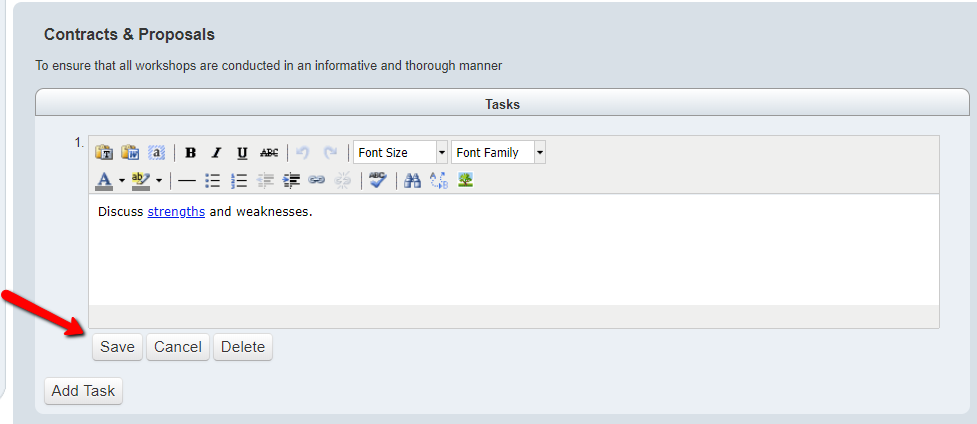 Click the "Save" button underneath the edit tool box for each Item.
2. Uploaded Files, Policy Notes, Video, and Audio:
The Disk icon will save your process tool. You must be in edit mode to save.


PLEASE SAVE FREQUENTLY!
You are working in a web environment. If your Internet service loses it's connection, your work will not be saved.
When the "mode" is changed such as switching from [Edit] mode to [View] mode or form one process tool to the next, the system will show the "save warning" window.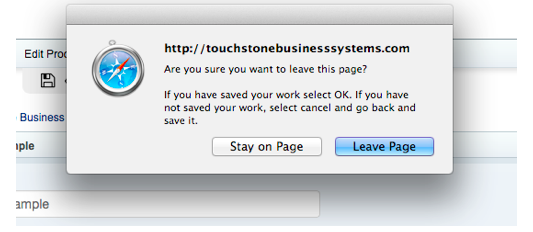 When an edit tool box is open and you attempt to switch modes or pages, a "save warning" window will appear.